Website of David C. Hendrickson
Speaking & Contact Information
Speaking
I am willing to speak to community and educational institutions in Colorado Springs on a variety of topics in American foreign policy and international relations. I especially enjoy speaking to Colorado College alumni, and have done so recently in New York and Chicago.
Possible Topics
The Body Politic: An Anatomy of America's World Standing
The American Founding and What It Means Today
The Iraq War: Causes and Consequences
Democracy Promotion and the American Tradition
Three Images of American History: Union, Nation, Empire
The Great Reversal: The Old US and the New EU
Principles for the New Era of American Foreign Policy
Professor Hendrickson with CC Alumni Walter Franco and Mary Yelnick in New York City, May 2004.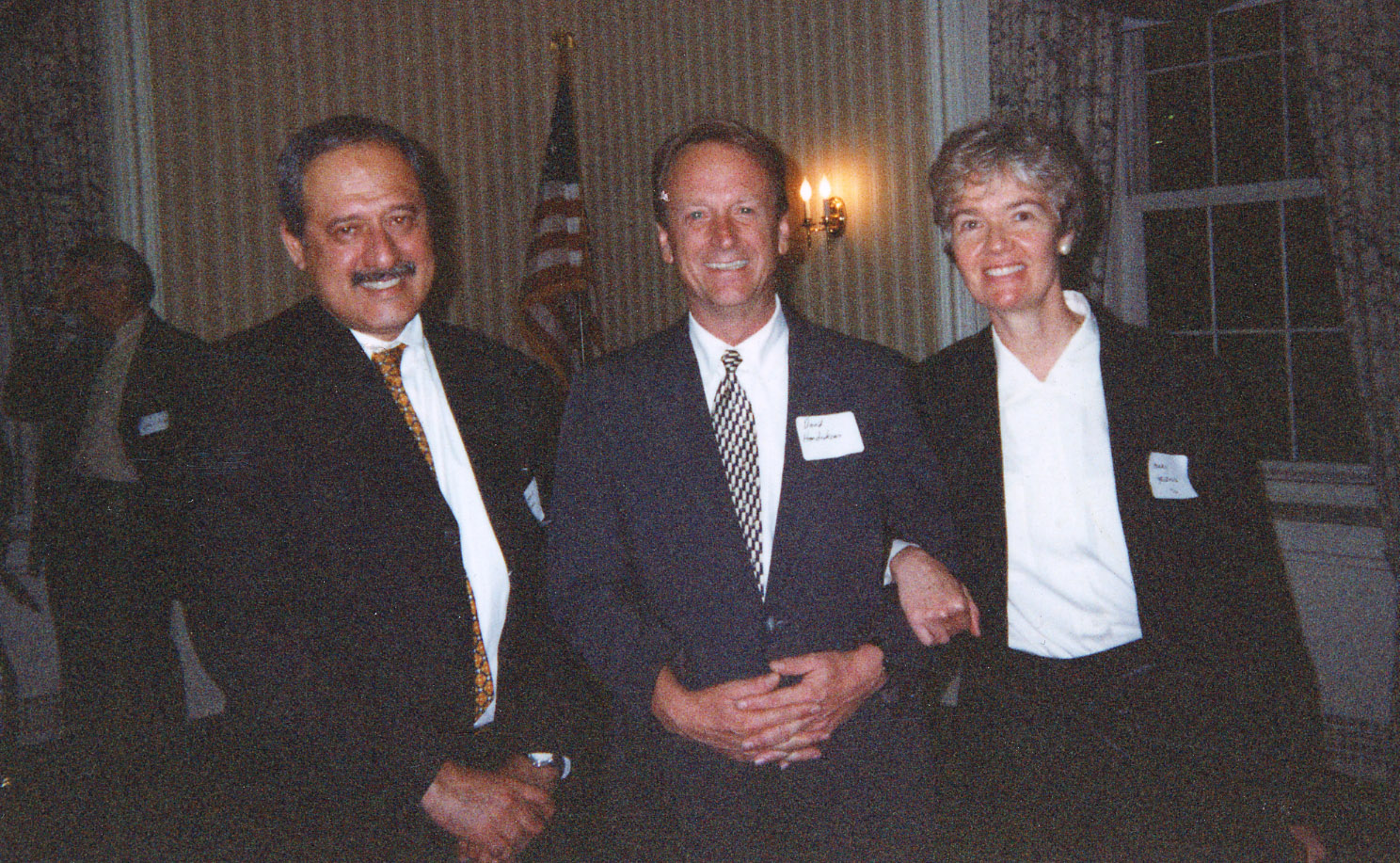 Contact
Office: Palmer 25C
Phone: (719) 389-6585
Email: dhendrickson@coloradocollege.edu
Address
Department of Political Science
The Colorado College
14 E. Cache la Poudre Street
Colorado Springs, CO 80903